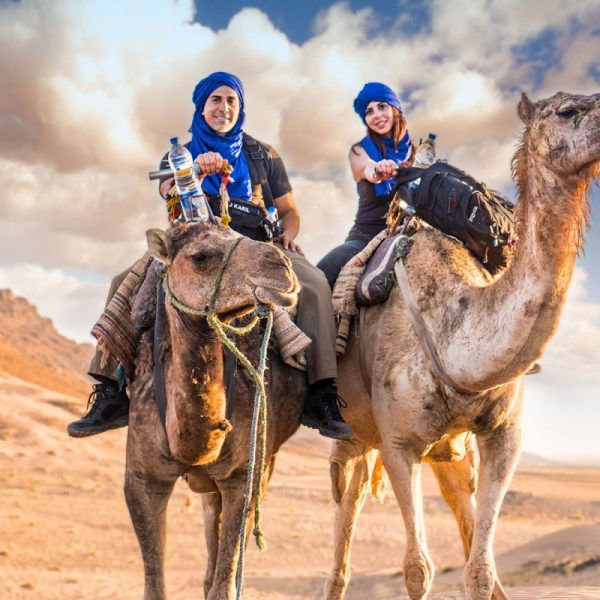 The Original Desert Camp is located in a unique place in Erg Chebbi dunes with a mixture of traditional Berber design, coupled with modern comfortable luxury tents. It is surrounded by magnificent sand dunes of Merzouga and is located adjacent to the highest dunes in Morocco.
In the centre of the camp is the Berber lounge. It's a place to relax in and is filled with traditional mattresses and puffs. Ice-cooled drinks, soft and alcoholic, are always available here. Meals are served outside under the stars, or under cover in a Berber tent. There is also a separate open-sided tent with sun loungers, another with sofa and chairs, and another with hammocks.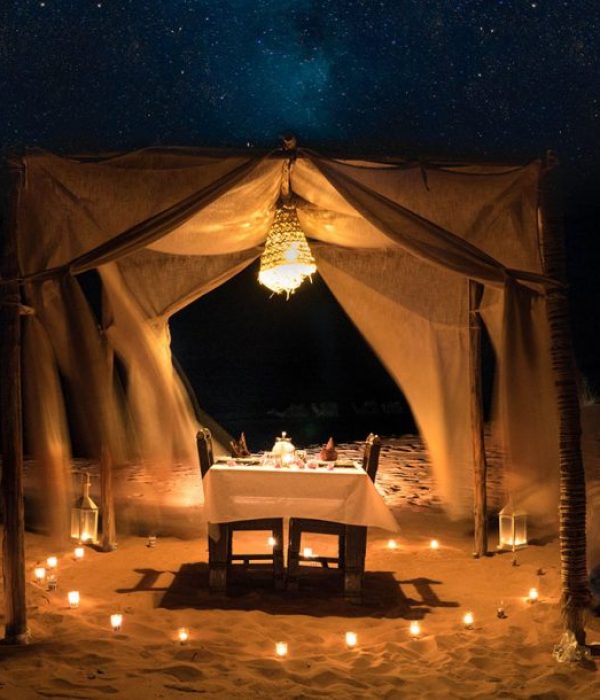 Our goal is to take you camping away from the crowds and provide you with the ultimate desert safari. We offer small desert camps in the Moroccan Sahara and the location special for yoga classes.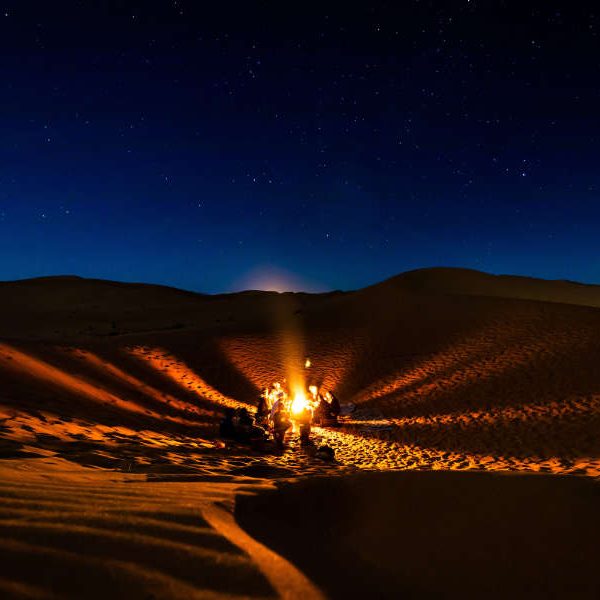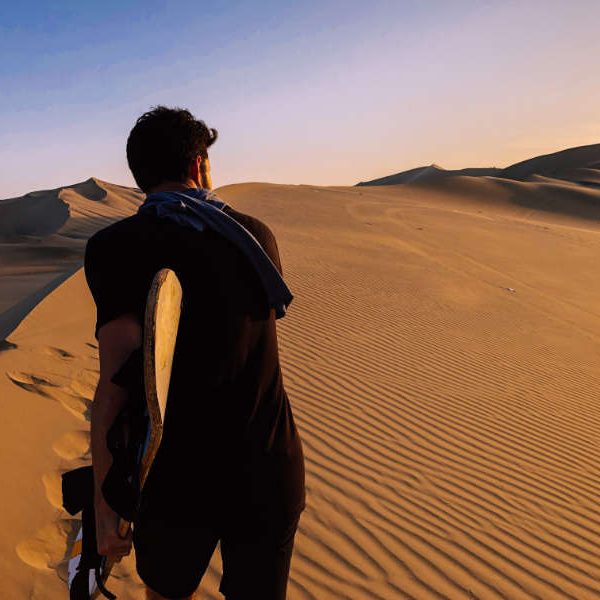 Camping within Original Desert Camp offers so much more than sleeping under canvas and spending a night in the dunes. We encourage you to experience the local culture and rich environment, yet the desert is a relaxed place. The quietude and space is indescribable, the night-sky boundless, and the scenery otherworldly.
Activities in the dunes include guided hiking, camel trekking, sand-boarding, picnics, sunset vantage points, and quad bikes adventures.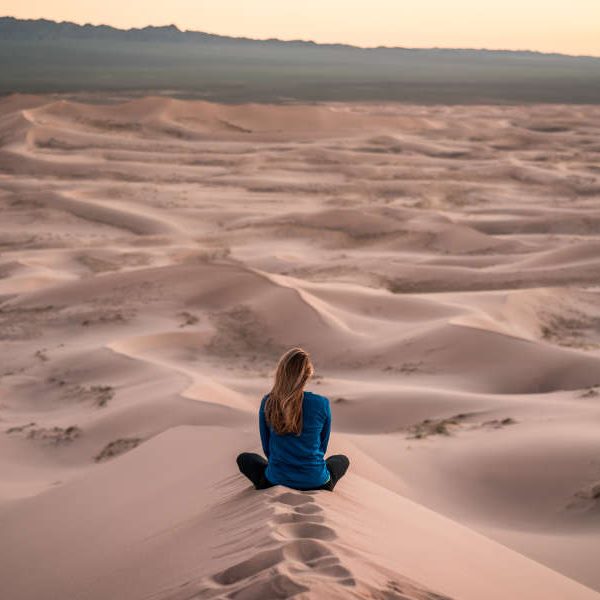 The journey to the Sahara is an integral element of the camping, and it has never been easier to reach the desert. We arrange the camping as a complete guided package or there is a choice of internal flights to Errachidia. Alternatively, if you self-drive a 4×4 rental, we have to provide a local guide at Merzouga or Arfoud to navigate you across the desert to get to our camp.
Original Luxury Desert Camp